In This Section
Before and Afterschool Clubs
School Uniform
At Stansfield Hall Church of England / Methodist Church
Primary School it is expected that all children will wear
our school uniform. We expect our children to take great pride in their school and this is reflected in the way that they dress for school.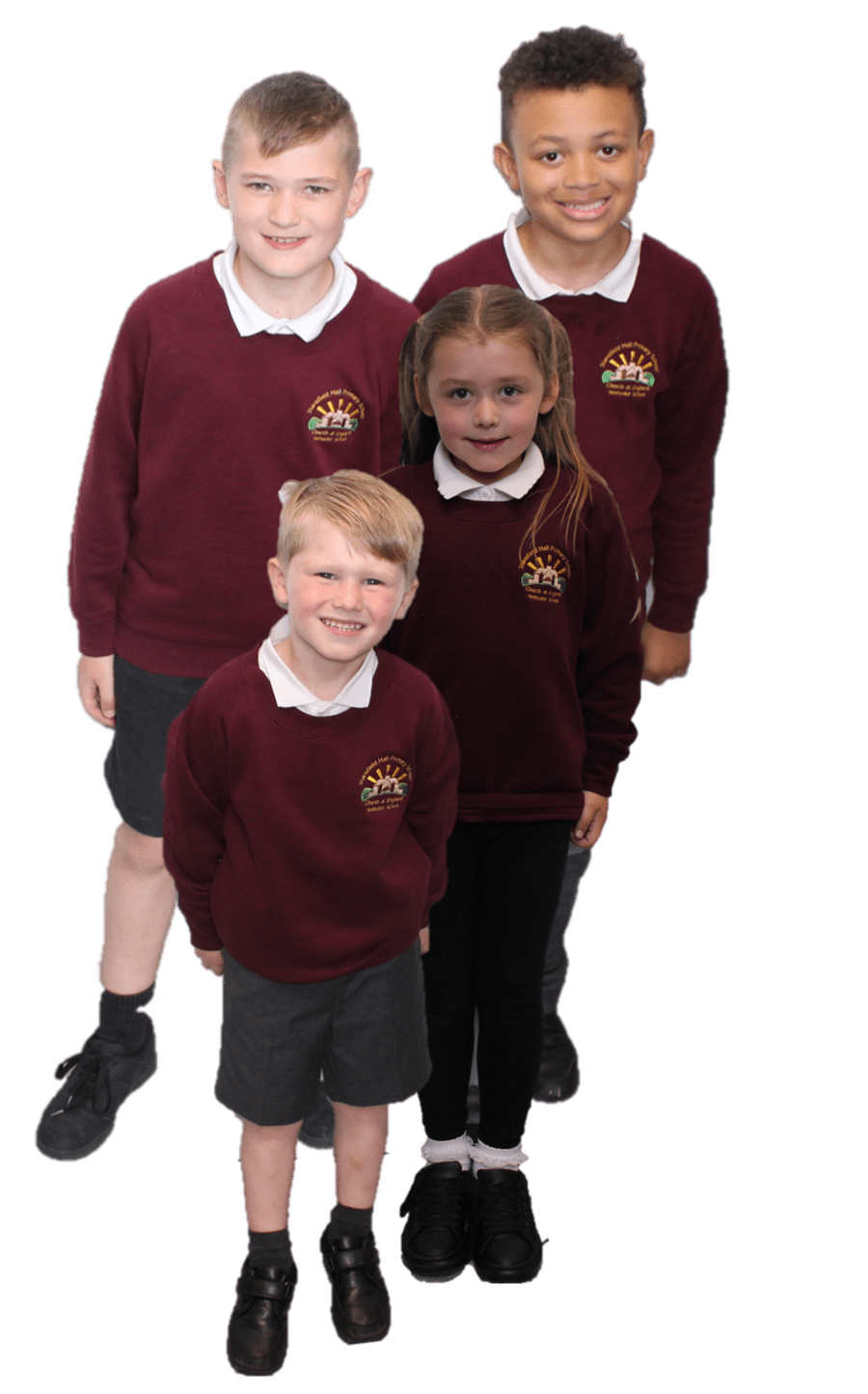 All children will be provided with their first book bag free of charge when they join us in reception or as an in year transfer. It is expected that all children will have a book bag for school. We do not allow large rucksacks in school as we do not have the space to store them in class rooms and children have no need for them.
Children can wear an inexpensive watch and one set of plain, round, stud earrings (these must be removed on PE days). No other jewellery will be allowed in school (including smart watches).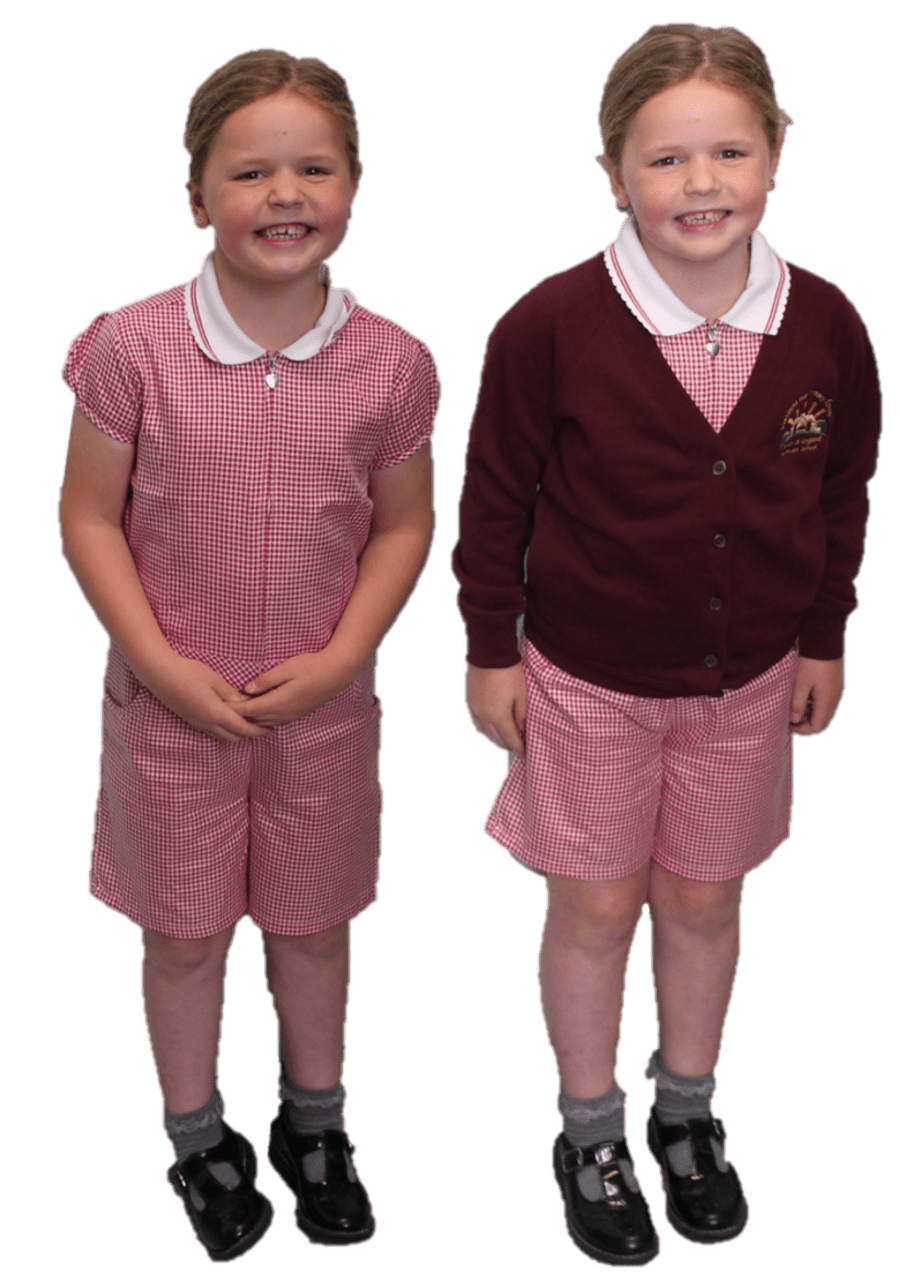 Our PE kit consists of a blue t-shirt, (again this can be embroidered with our logo or left plain) black shorts socks and black PE Pumps
All of our school uniform is available to purchase using the school's ParentMail app. Other accessories such as PE bags, school coats etc are also available to order.
Children must wear a white shirt, blouse or polo shirt with either a burgundy jumper or cardigan. These can have our logo embroidered onto them or be plain.
These should be paired with either grey trousers, shorts or a skirt.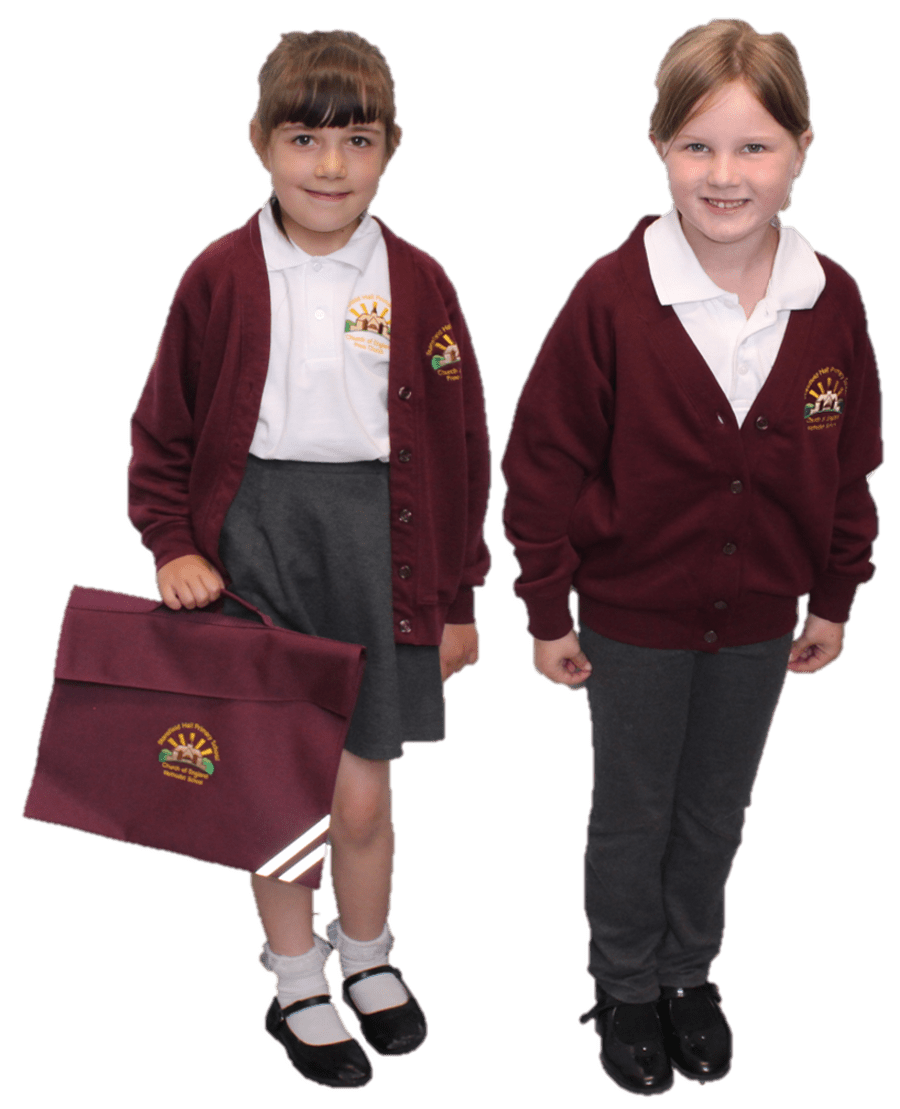 In summer, children can also choose to wear a red gingham summer dress. This can be worn on its own or paired with a burgundy cardigan.